Arts & Culture
Envelop yourself in theater at the Historic Holmes Theatre, a grand remodeled auditorium. Bring a chair and a love of the poet for summer Shakespeare in the Park. Soothe your soul with free live music at the City Park bandshell each Tuesday evening during the summer. Catch the color of an annual Pow Wow. And discover the work of sculptors, painters and potters everywhere you turn.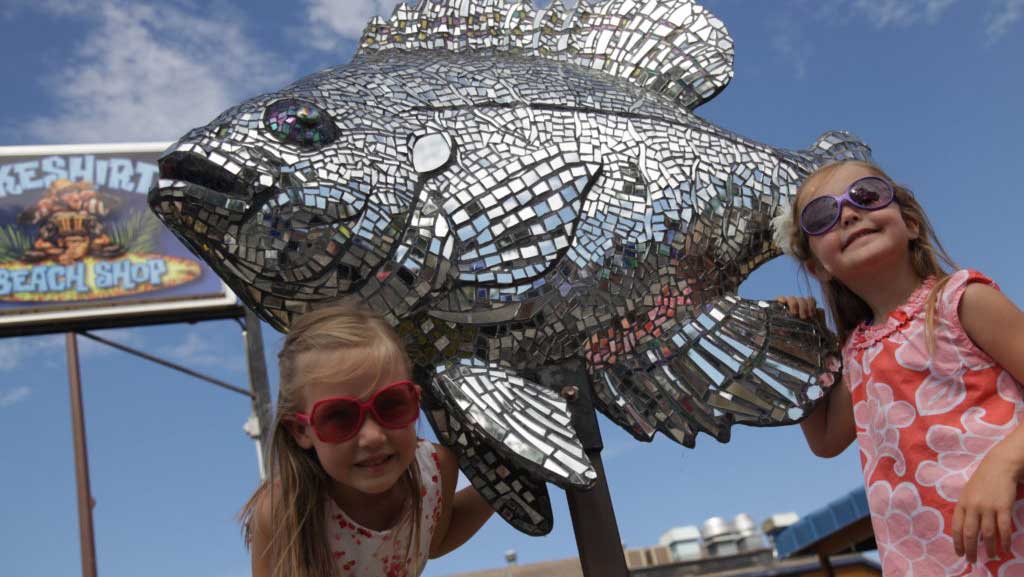 Become a Fish Finder
In 2003, local sculptor Hans Gilsdorf created 50 unique sunfish sculptors, many of which are still on display throughout Detroit Lakes. Stop by our offices and grab a map and then go fishing! Each is a one-of-a-kind piece and fantastic photo op.
Have a Royally Fun Time
Each winter about 1,000 blocks of Detroit Lake ice are carved into the majestic Ice Palace Royal Courtyard. The fully illuminated royal courtyard with a throne and entrance bridge is surrounded by ice and snow creations. Even when it's frosty DL knows how to have fun.